Steel Railboards for Railcar Loading
Safer Material Handling with All-Welded Construction
Improve safety and productivity with our rugged and dependable steel railboards. You'll be able to quickly, easily and reliably connect your dock with railcars for loading, unloading, and material handling. This is heavy-duty loading equipment capable of handling a lot of weight.
Lots-a-Ramps steel rail boards come with a variety of features and benefits. Capacities range up to 40,000 lbs, with larger capacities also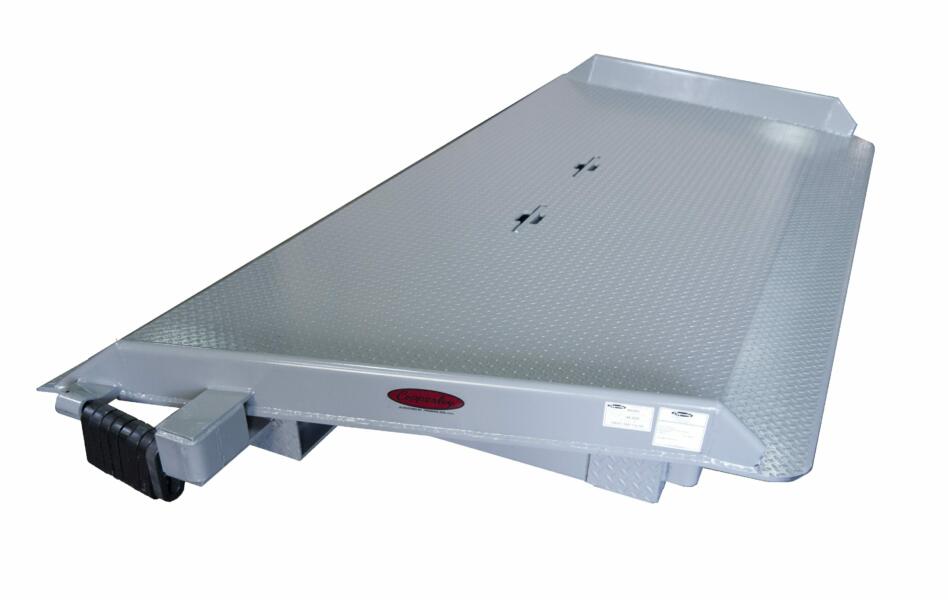 available. Our in-house engineering team and manufacturing facility are always able to accommodate any specification or special need.
All welded steel construction and a heavy understructure which locks into place provide rugged durability and improved safety. Steel railboard models are available in either a rectangular or flared design. Lift loops come standard, and lift chains are also available.
Other options include special steel railboards for refrigerator cars, railcar to railcar applications, and more.
By learning about your industry, the equipment you use, the types of cars serviced, and the specifications of your facility, Lots-a-Ramps can create the ideal steel rail boards to match your needs.
Call Lots-a-Ramps today at 800-321-4968 to learn more about our steel railboards, or to begin customizing a tailor-made steel railboard for your own applications.