Loading Dock Safety | Lots A Ramps | Essential Tips
Taking Loading Dock Safety Seriously
Here at Lots A Ramps, Taking loading dock safety seriously is our main goal. We take every precaution in our own facility, and we want to share some of our top tips for keeping your loading dock clear of potential hazards—and your employees safe. Also, be sure to check OSHA for the latest loading and unloading regulations.
According to the Bureau of Labor Statistics, falls, slips and trips accounted for 247,120 cases of on-the-job injuries at U.S. private industries in 2014. Warehouse and manufacturing facilities have the potential for workplace accidents.  That's not surprising when you consider all the equipment required to load and unload trucks.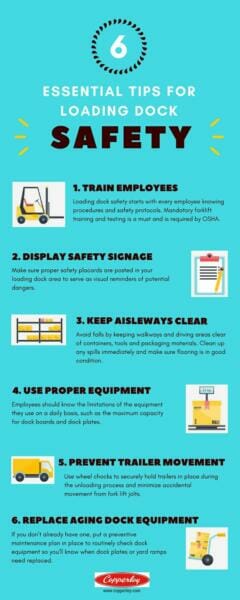 Want to share this Lots A Ramps infographic on your site? Use the following embed code.